BRIEF FROM HISTORY
October 2005, the Lord spoke expressly to Segun and Funke Obadje who were in Abuja to leave the Federal Capital and start a work for Him in Ile-Ife, Osun State, Nigeria. On the 11th of November 2005, in obedience, the couple left Abuja to Ile-Ife. The mandate God had given to them was to preach and teach with all simplicity and clarity the New Creation Realities in Christ Jesus stressing emphatically the integrity of God's Word.
14 months after their departure from Abuja, on the 4th of February, 2007, God's Love Tabernacle International Church kicked off in a small room in Ile-Ife with about ten people in attendance. In one of his interviews on the vision of GLT Pastor Segun said "I like to stress this, GLT is not another denomination, but a movement; and an on-going move of God's Spirit to awaken the truth of His word and the reality of His blessed Holy Spirit. I must tell you, God has been faithful since we left Abuja. The Apostolic, Prophetic, Teaching, and Healing Grace have been so evident on this movement".
Remember that it started with ten people in a small room. The testimony has been from tens to hundreds, hundreds to thousands. The church now has her own property, an auditorium which sits on the average, One Thousand, Seven hundred people, with various extensions and outreach within and outside Nigeria. God's Word is true; the path of the just is as a shining light that shines brighter and brighter even unto the perfect day.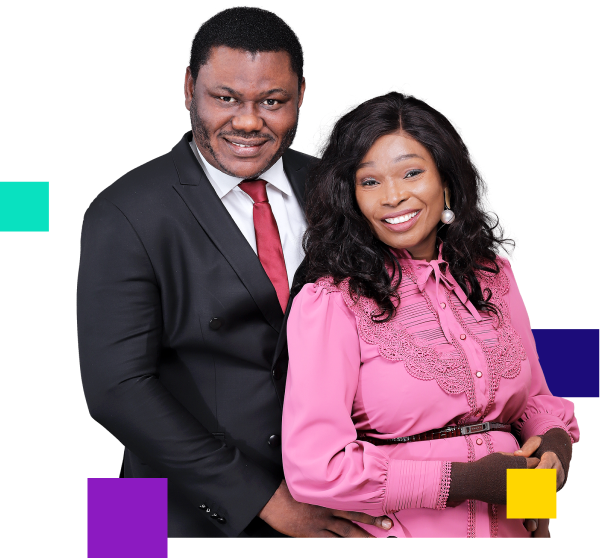 Meet Our Pastors
Pastor Segun and Funke Obadje
With over two decades of active ministry, Pastor Segun Obadje has dedicated his entire life to teaching and preaching New Creation Realities in Christ Jesus with all simplicity and clarity. An Apostle by calling with an uncommon Teaching grace accompanied by a strong Prophetic cutting edge.
He is married to Pastor Funke a dynamic minister of God's word; a prophetic gift to this generation and beyond, whose ministry is characterized by powerful expressions of revelation gifts and miraculous signs. She is a new testament Prophet with an impactful, life-changing message, especially to young men and women.
pastorsegun@segunobadje.org
ONIONS OF GLT (Defining Traits)
We bless God for this season. Our online services still continue and so are our on-site services. You can do well to join any of these services
e-service
7:30 am (GMT +1)
Onsite Service
9:15 am (GMT+1)
Join us for a wonderful time in God's presence